100% FREE INTERACTIVE INDUSTRY REPORT:
Revealed: Confidential Data from 100 of the Country's Top Creative Agencies
HOW DOES YOUR AGENCY STACK UP AGAINST THE BEST IN THE COUNTRY?
Discover unprecedented insights about your competitors:
› The client behavior and revenue impacts of COVID-19
› How much agency owners work, and how they spend their time
› The biggest challenges facing agencies at different growth stages
› Who's more profitable — full-service agencies or niched agencies?
› Emerging service offering trends to capitalize on heading into 2021
› Which services are increasing in demand and which services are on the decline
› How the profitability of fixed fee, retainer, and hourly rate billing models stack up in the real world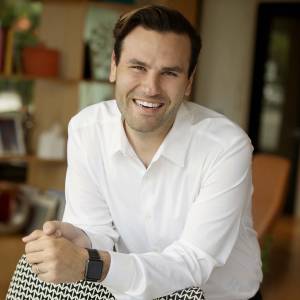 Robert Patin
Fractional CFO & Agency Coach
Robert is the Managing Partner and Founder of Patin & Associates and the author of the international best-selling book The Agency Blueprint.
His focus is working with clients to manifest their dream business into a reality, with a foundational principle that simplicity is best. Through decades of experience working in finance and over a decade working with Creative Agencies he is able to expertly partner with clients to guide their businesses to achieve their goals.