"Read This Book. It Will Be A Disruptor In The Creative & Marketing Agency World."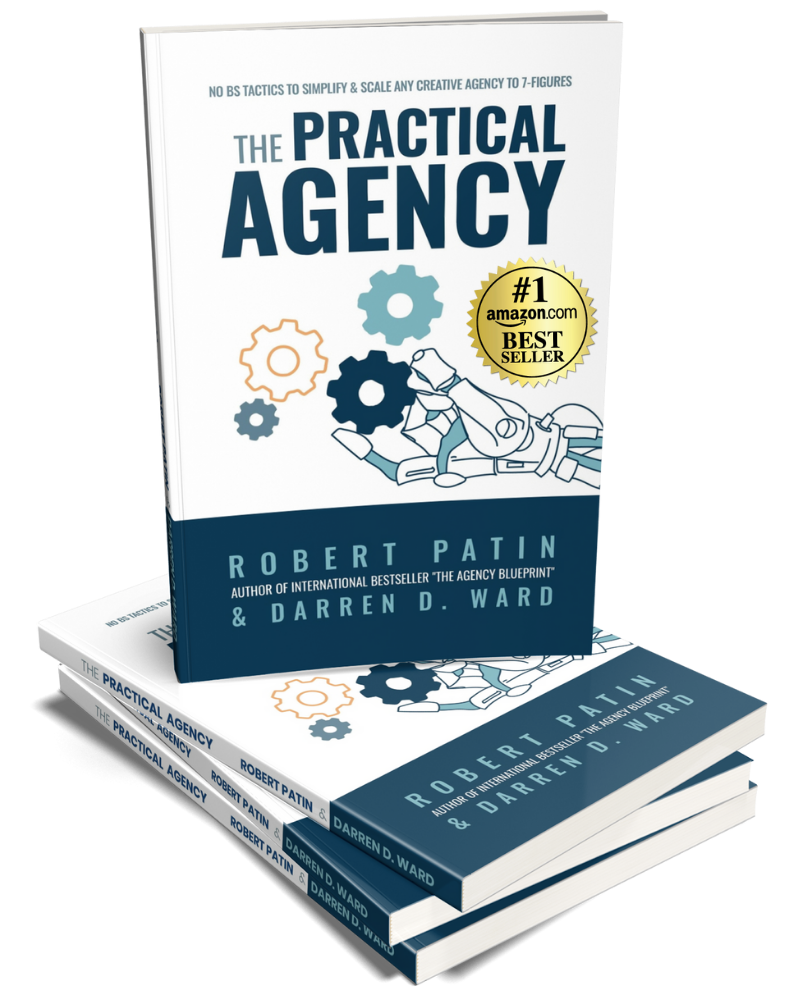 The Art of Consistent Growth and Attracting Ideal Clients for Creative Agencies
Create Your "Practical Agency" Today
I Will Send You Free Copy Of This Best Selling Book
+ 3 Free Bonuses




GET 7-FIGURE AGENCY SECRETS ON HOW TO...
ATTRACT THE RIGHT CLIENTS, PRESELL YOURSELF AS AN EXPERT, & AUTOMATE YOUR SALES PROCESS
I want to give you a free copy of my new best selling book, The Practical Agency.
This book is the second half of a journey you already began.
It started when you first expressed your creative side.
Then you developed that skill into something others would pay for, and eventually you became what you are today...a CREATIVE AGENCY OWNER.
It's been hard in our industry lately.
It might seem difficult to believe that things will get better… but we want you to know that it's possible.
In fact, we wrote this book with you in mind.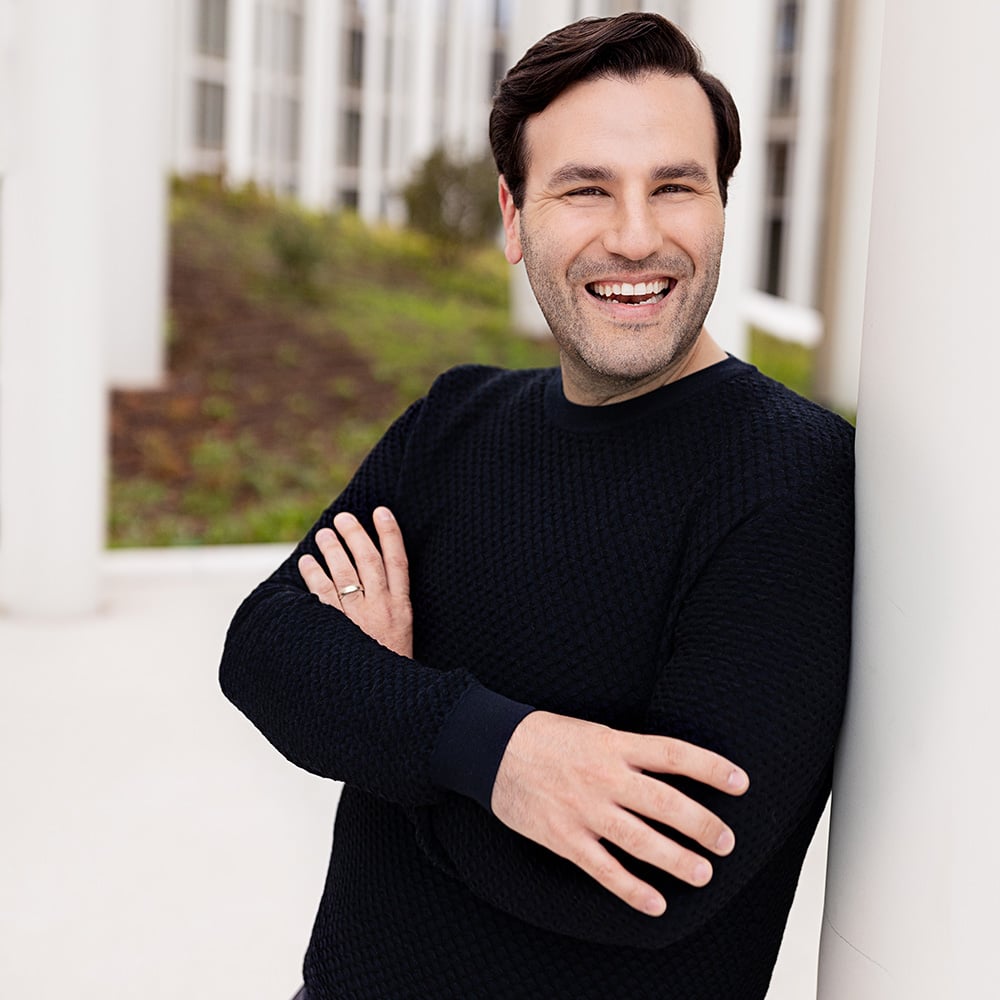 I want you to break the glass ceiling of agency development. More importantly, I want your agency to become a seven-plus-figure business.
This book was written as a guidebook to help creative agency owners to:
☑️ Build a system that attracts the right type of prospects and presells you as an expert that can solve their problem.
☑️ Design a custom workflow to take warmed up leads and convert them into clients without a long sales process.
☑️ Ensure consistent delivery of quality service every time while being scalable and needing less involvement from you.
The Practical Agency will help you build an automated machine deep within your agency that will set you free to be the inspired creative.
You've spent your life on the journey of developing your skill, becoming educated, and taking the admirable leap to start your own business.
This book is your ticket to the 2nd half of that journey.
CLAIM YOUR FREE BOOK NOW...
AND GET THESE FREE BONUSES!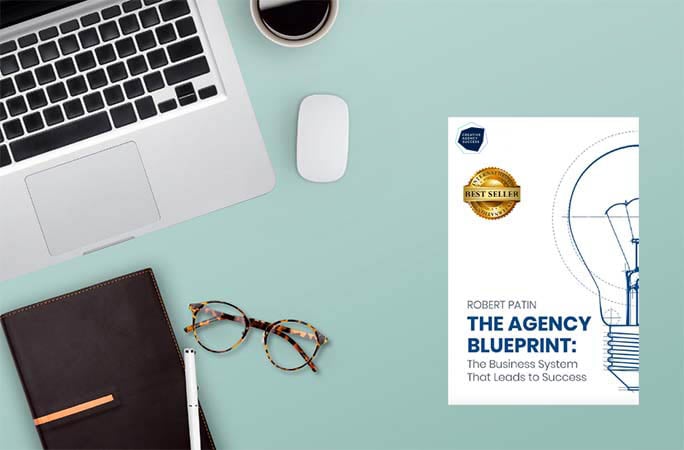 BONUS #1:
THE AGENCY BLUEPRINT
Grab a free copy of my first book, The Agency Blueprint. This book was an international best seller and is still considered as the "bible for agency owners."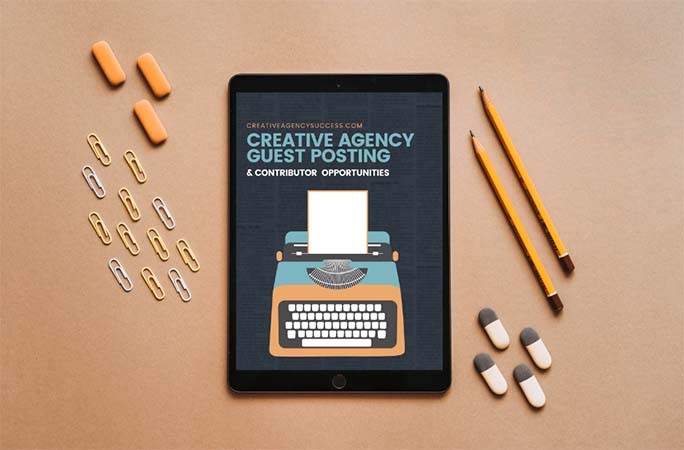 BONUS #2:
GUEST CONTRIBUTOR DIRECTORY
Get on sites like Inc, Fast Company, NY Times, Mashable, and 100 other authority sites. Get editors emails and personal contact details.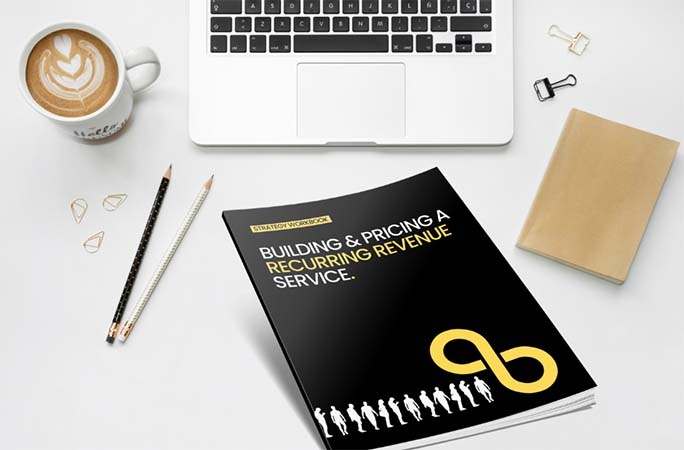 BONUS #3:
RECURRING REVENUE TRAINING
Learn how to set up and price your own recurring revenue service where you can bill your existing clients monthly. Quickly create a consistent flow of income.
WHAT OTHERS ARE
ALREADY SAYING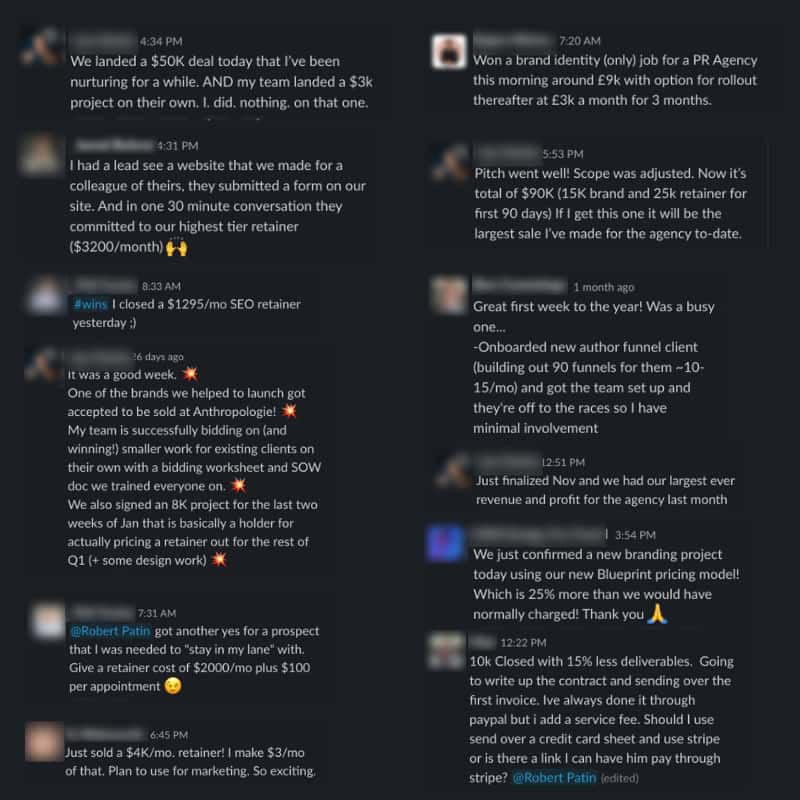 WHEN YOU GET THIS FREE BOOK YOU'LL LEARN THE
EXACT METHODS ROBERT USES TO SCALE AGENCIES TO $100/K MTH
Hi, I'm Robert Patin, Founder of Creative Agency Success.

We specialize in helping creative agency owners create meaningful, lasting solutions.
Our team works closely with you to develop creative and data-driven solutions to enable the sustainable scaling of a business that works for you.

What does this mean?
So many agencies get stuck in the day-to-day of their businesses. If you're like most founders, you are amazing at what you do, however the administration side gets in the way of truly fulfilling your potential.
As you try to build your business, you may find you're so overwhelmed with your work you're unable to take a step back and figure out how to build the structure your company needs.

This is where CREATIVE AGENCY SUCCESS comes in.

We've spent years working closely with businesses to help them implement the strategies and solutions to achieve the results they're looking for.
Our role is to help you take all of the knowledge and expertise you have and turn it into a business that keeps clients happy, generates impressive profits, and allows you to live the life you envisaged for yourself when you started your agency.

How can CREATIVE AGENCY SUCCESS help your creative agency?
Our team takes a data-driven approach to create strategies for your business. There is no cookie-cutter aspect to what we do.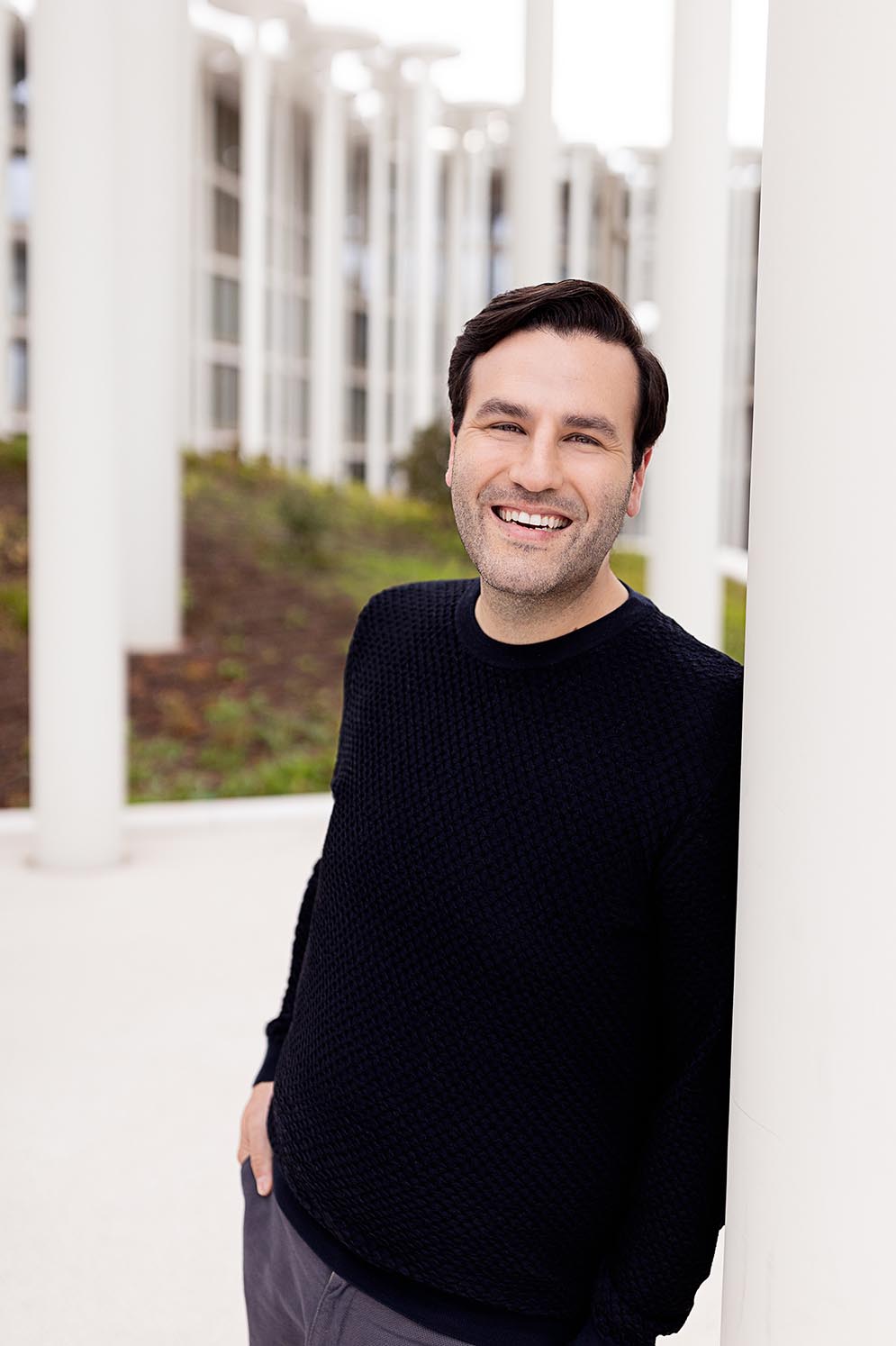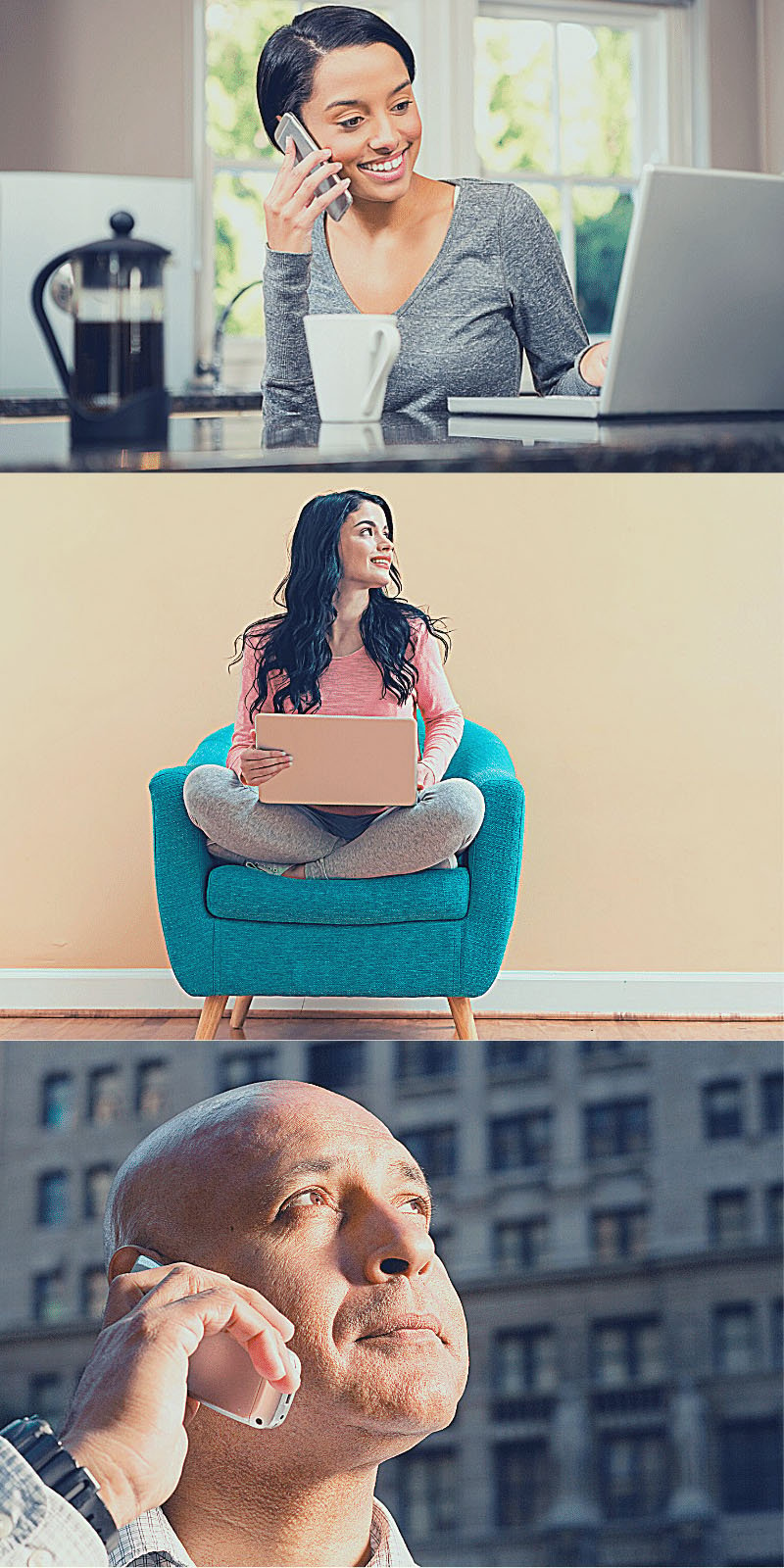 Instead, we work closely with you to figure out what's going wrong, what's going right, and what you need to focus on to ensure your agency reaches its full potential.

We cover everything from how to get to grips with your numbers to what you need to do to maximize your team's effectiveness.

Accountability is one of our core values. When we work with a client, we hold ourselves accountable for everything we do with the client.

This means we're not happy with simply providing advice and leaving clients to their own devices.

Instead, we learn everything we can about the agencies we work with, in order to give them the industry best practice - and craft their 'secret sauce' so they can become one or the rare few agencies ever make it to $1m+ a year.

We are the partners who will push you to meet the commitment you made to yourself.

We're very selective about who we work with, as we focus solely on partnering with agencies we believe will put the work in. (Yes, we're like the monkey on the back who never lets up :)

Ultimately, our goal is to help you escape the trap of feeling like tomorrow will just bring more of the same.

More of the same stress.

More of the same feelings of being overwhelmed by your own business.

More of the same thoughts that your agency is not what you hoped it would be.

With our help, you will create a business that delivers to your clients, your team, and your own life!

START YOUR CREATIVE AGENCY SUCCESS EXPERIENCE TODAY WITH THIS FREE BOOK.
What Readers Are Saying...